Sleeping Bee Facebook page
Lindsey Horner Music Projects Facebook page
Previous events
With drummer Tony Jefferson and pianist Daniel Kelly
A unique multimedia event. See and hear art in a whole new way through the lens of blind photographers and live music inspired by their stunning and thought provoking images.
April 2023
Welcome to the website of Lindsey Horner, I hope you enjoy your visit. Due to a change in the website host, the new store is currently under construction. I hope to have all recordings available here before long.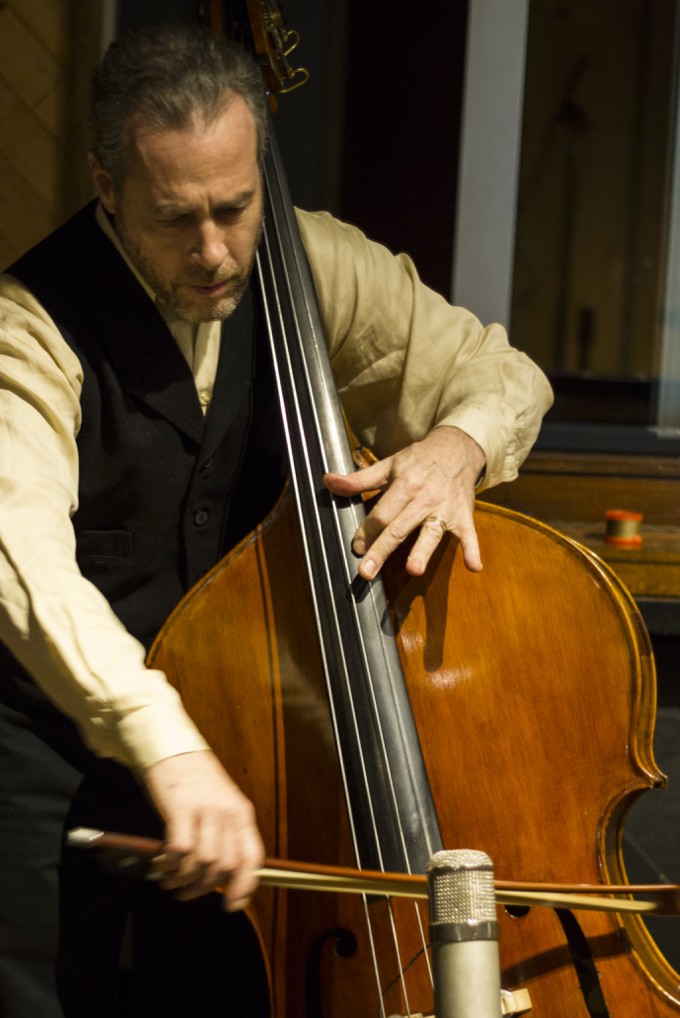 The band Sleeping Bee featured singer and guitarist, Timothy Hill, percussionist, Randy Crafton and one of my oldest and dearest friends, the multi-instrumentalist, Andy Goessling. The band produced two recordings, Heyday Maker, which was an instrumental trio outing, and Come Down In Thunder, pictured below. While we still mourn Andy's untimely passing in the fall of 2018, Andy's playing on this record is some of the most adventurous and realized he had ever done - he played outside his comfort zone in this band and he welcomed the challenge of that. I know that he was very proud of this record - as am I, as are we all -  and I welcome everyone to listen to it, enjoy it, purchase it. 
Please dig it: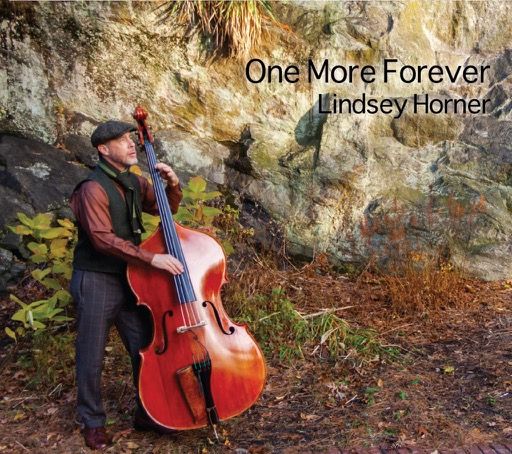 https://lindseyhorner.hearnow.com 
I'm glad to say that One More Forever, the solo bass recording I had long yearned to make has been out in the world since 2017 and working its' way into people's ears. It features original compositions plus "Let's Cool One" by Thelonious Monk and a rendition of one of my favorite tunes to play on, "Minority" by Gigi Gryce. The photos were shot in Ft. Tryon Park in upper Manhattan by the great photographer, Judy Schiller, and that's one of them on the banner of this page. Graphic designer, Scott Friedlander, who did such great work on both Undiscovered Country and Heyday Maker, did his usual fantastic job on this release as well. It also features liner notes by my longtime friend and colleague, Irish bassist, composer and educator, Ronan Guilfoyle.
The record grabbed the attention of distinguished Jazz writer, Bill Milkowski who rendered a glowing review, I'm proud to say. As the author of "The Extraordinary and Tragic Life of Jaco Pastorius",  the definitive biography of that giant of bass, (and a must-read), Bill definitely knows what he's talking about, so I'm very grateful for that. If you go to the "Reviews" section, you can read it.
"On One More Forever, the cavernous sonorities of Lindsey Horner's double bass propel listeners through an alhambra of blues shouts, Irish laments and Baroque gigues. His playing offers a foundation rooted in firm vamps from which are forged molten grooves and cascading melodies that are uplifting and soulful."

- Greg Masters, author of "What All the Songs Add Up To"
 
Thanks, Greg!
The CD is available via digital download: https://lindseyhorner.hearnow.com  and through most streaming and download services, iTunes, Amazon, spotify, rhapsody etc.
Many of my bass heroes have tested their mettle by making an extended solo statement, Miroslav Vitous, Gary Peacock, Ron Carter, Dave Holland (who has made two - AND a solo cello record). It seemed that I'd put it off long enough so I went into the studio with the able support of my right hand man, Jeff Berman, who played drums on about half the tracks. Thus making it not entirely "solo" but I thought it would be more fun to have Jeff accompany me in his inimitable style. I've always been something of a groove player forming my tightest bonds with drummers and Jeff has been a part of so many of my projects. 
I do thank you for listening, downloading, buying and enjoying this recording which has been near to my heart for a long time.
I'm also in my 12th year as a member of the band of fiddle player Eileen Ivers and Universal Roots. 2022 saw us back on the road a fair bit after the surpassing strangeness of the pandemic times. I'm continually thrilled to play with the force of nature of Celtic and World music that is Eileen along with button accordion and keyboardist, Buddy Connolly, percussionist/guitarist/singer, Dave Barckow and guitarist/banjoist/singer, Colin Forhan. Eileen shot this photo of me at a soundcheck: